Why should we promote our business on Google? Learn 2 Simple Ways - Video (English)
Why should we promote our business on Google? Learn 2 Simple Ways -Video (Hindi)
When we talk about business promotion on Google it can be done primarily by two means:
Google Ads

SEO
Today we will discuss why we should promote our business through Google Ads.
Before diving right into how we should promote our business through Google Ads, let's glance some specific data about Google – the biggest Search Engine.
You will be taken over by some of the major data as listed below:
Based on the latest data, it is estimated that 8.5 billion (850 crore) searches are made on Google every day

On an average, an individual searches 3 to 4 times a day every day on Google

9 out of 10 people who have access to the internet are dependent on Google for various answers.
This means there is more potential for business on Google. Or we can say promoting your business on Google through Google Ads & SEO has more scope.
Still wondering if your question is still not answered, why I should promote my business on Google? And, how can I do it?
Let us take an example here, when I searched for an Elevator Manufacturer on Google we can see that the first four results of lift companies are Ads only. And it is a human nature that a user normally clicks the first three or four listings only.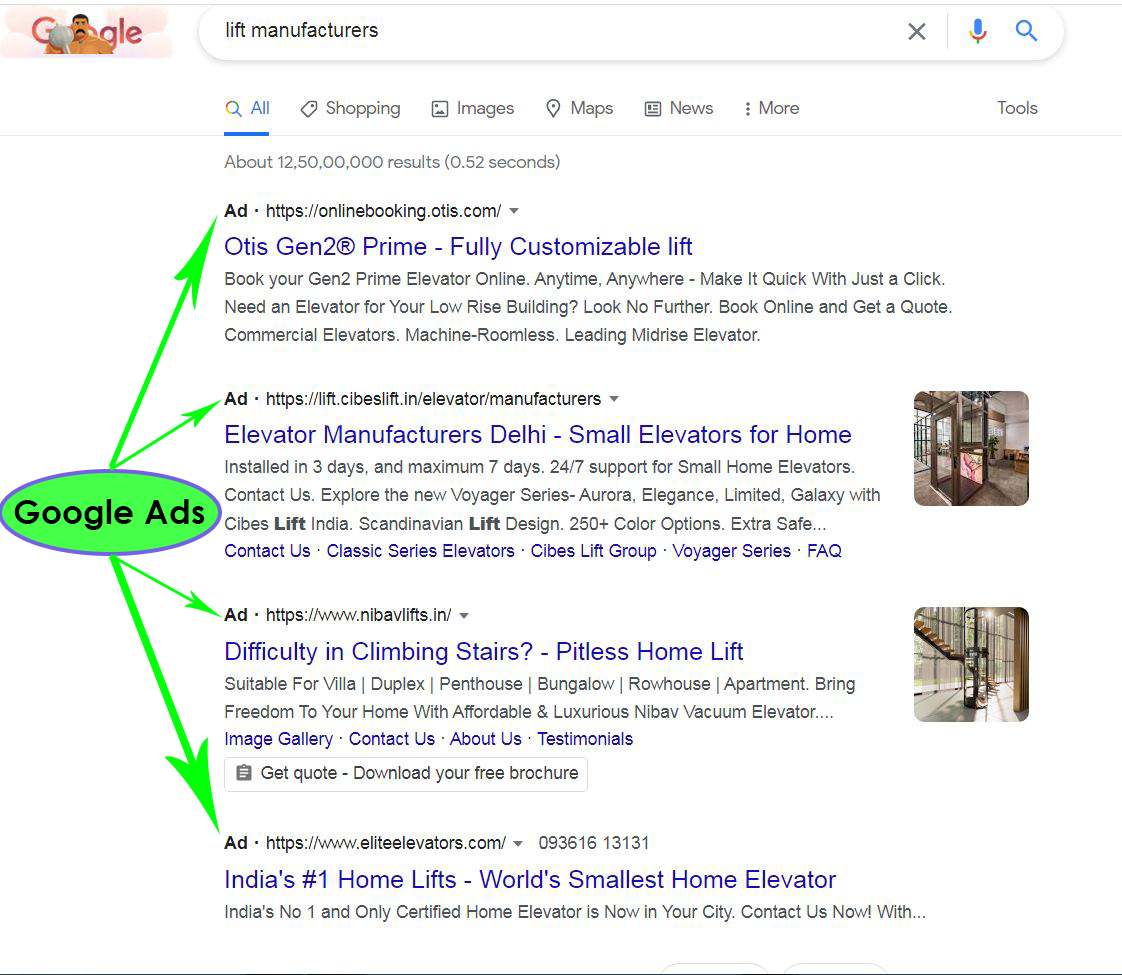 This means if your presence is not on Google you are losing a huge business and opportunity.
There is nothing to worry about as there is much business in fact big business that were or are not promoting their business on the Google.
I give you another example, we were promoting a very small lift company in 2016 on Google and that the world leader lift company Otis was not present on Google in 2016.
In fact they didn't have their presence till 2021.Recently, Otis has made its presence known and started promoting itself via Google Ads.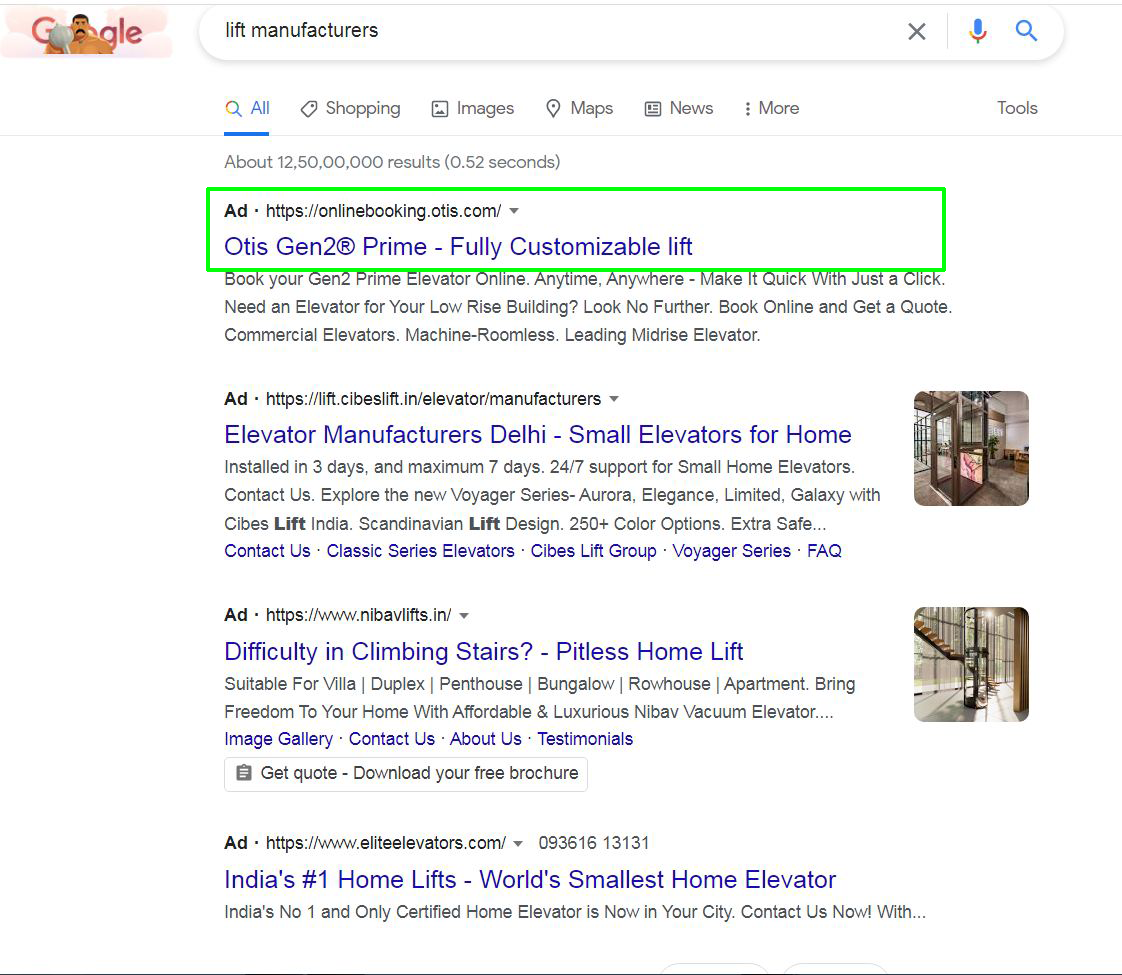 Another very shocking example is that, as I read 'Business Standard' online Edition and when I typed Business Standard on Google.
Why I typed Business Standard on Google instead of typing website URL :
Users have become very lazy nowadays, even users like me who extensively use the Internet, and I am also a Google Adwords Specialist. We are not trying to put the full URL on the address bar. We normally type brand keywords in the search bar. This was when I typed Business Standard on Google; I was surprised to see that 'Bloomberg' had started giving ads for the Business Standard keywords.
This means that many big businesses that didn't have their online presence are using now or will start using Google Ads in the nearby future. So, friends, it is never too late if you have not started Google Ads. Start promoting your business on Google Ads first with a small budget.
If you do have any queries regarding this subject, please call our Google Adwords Expert, or you can simply email us at info@jeewangarg.com.