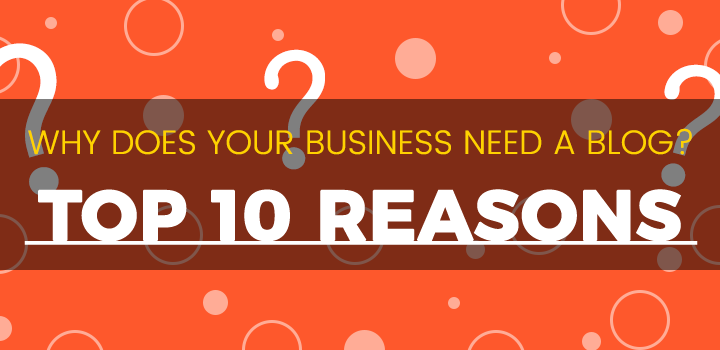 What is a blog?
A blog is a casual but conversational writing style that is part of a webpage which is regularly updated to give information to the reader about answers to his queries and searches that lead him to that site. A blog is an important piece of material because it generates curiosity and interest in the reader. Blogs call for creative genius as they must call for impactful response from the reader to action. Although free style doesn't have any confinements, yet it can be categorized affordably into several categories like business blogs, professional blogs, media and reverse blogs, legal blogs and many more. The main aim of this freedom of writing in a business webpage is to somehow attract the reader to the product or service and say, its advantages and how that good can be really beneficial to his usage as blogs help the reader in his online searches using keywords. Blogs are easy to write and don't need technical dexterity for this. Blandly we can say that a blog is an informal business tool for indirect marketing.
1. Blogs Boost SEO
One of the biggest factors of introducing a blog in your website is to achieve push is up in search engine ranking and achieve the best search engine optimization (SEO) results. A blog is a tool that increases your visibility before potential customers. Because search sites like Google and Bing prefer new and original content when determining rankings, the algorithm used there prefers content recently published or updated, so fresh and interesting blogs can incorporate crucial keywords into your website and rank it up.While rankers like Panda and Penguin spurn sites which do keyword cramming in their page, a good blog can use proper keyword placement to avoid spamming.
Well-crafted blog content also gives chances of an increase in quality backlinks because inferior backlinks are penalized by Google's algorithm also and high-quality ones will also get your site ranking up. Blogs need to be creative to boost SEO since informative and nicely written blogs will attract more visitors and engage readers to refer your blog as a backlink from their own website. Increased traffic from this visit will also be evaluated on Google to boost the website's position.
2. Build trust with your customers through your blog
Business perhaps runs on trust at least in the online world. A blog that is supported by evidence and clarity is what people look before doing an online purchase because it is this thin line of trust which user believes in. Going by this, a blog will provide some useful insight about a product supported by strong analysis so you get the best choice to make easily. It is necessary that a blog be crystal clear to understand and doesn't create confusion. Secondly, good blogs also inculcate healthy customer relationships from relevant content blogging, after all people will like to share knowledge based reviews once they find it beneficial.
While visitors are pertinent to your business site, blogging stimulates the site since stagnant sites don't have an updated content. A blog makes a web site even more refreshing for both old and new comers to have a kind of involvement because constant blogging will ensure that old customers are not left behind in communication. Constant contact with them means continuous blogging and this relates to the power of engagement.A blog gives them a reason to keep coming back for more.Strong social media content on pages of Facebook and Twitter ensures good traffic and better SEO promotion. Evergreen and mixed information will make your blog work for you.
3. Blogs help you become a leader of your industry
Blog writing is an enthusiastic process because you need strong analytical and expressive skills to stick the reader to your content. Just like the archer focusses on the target, you have to maintain the power of attraction and make leads out of the reader into substantial customer base. The practice of blogging starts with immense research and countenance of writing since you must possess the will to be patient to generate good response from the customer visiting your website. The regular updates on a particular subject gradually give the blogger adequate knowledge and improve his skills in the long run to make him a leader in the industry because the talent is very much required if you are into promoting your personal brand or writing some crucial piece of news. Once you become responsive on customer rich platforms like Facebook and regularly amend your blogs, more and more people will start following you. Once there is adequate familiarity with the quality of your posts and the territory, lead the trail with reaching out to new people regularly. A good blogger can get his work published in a leading news journal also and see how the audience grows with him.
Constant innovations and experiments are identifiers of a leader and eventually, your bold claims will be noticed as serious clairvoyance by industry experts.
4. Blogs create opportunities to share
Search engine optimization is not as easy as it goes. It is rather a complex process as it requires some interesting content and followup on different platforms and links because link building is very important in this arena. A timely updated blog and uploaded new content will slowly find increase in the number of views and gradual followers to the site. So maintaining a blog is a vital thing in an organization. Be it some product review or comparison, a blog becomes the spine of judgement. It is door to many opportunities when it comes to product promotion, higher marketing and greater result response. While maintaining a blog on your company's website is will become a viable information center which people can rely upon so better search engine rankings will inevitably draw huge appeal from new readers as well as it will increase your visibility to valuable potential customers.
When it comes to sharing, what's better than social media? It is the place where you can engage with a lot of readers and build relationships. Negative likes can also improve your content structuring and make you emphasize on improvements.
5. Businesses who have blogs acquire new customers at a higher rate
Every business runs on good customer base which serves to be the success of each venture. The more customers we have, the more profits we anticipated but customer acquisition isn't easy and nor it is cheap. Rather new customers come costly. Blogging can make quite an impact in the reader but this is a slow and steady process as customer trust comes when he associates with the company's product after going through crucial information and not all readers become customers. The initial stage of spend more time and money on acquisition of new customers is high as a blogger has to repeatedly updated the content over a period of days or months as trust doesn't come overnight and blogging is just one of the marketing skills. Other things like outboundmarketing covering advertisement, mail, cold calling, etc., sales and business development salaries and event marketing also increase cost of customer retention.
Perhaps, blogging for content marketing is a way to get wider audience coverage but to make them believe in the blog's claims, repeated content must be updated over time and again. And once they become a customer, the blogger must ensure the customer stays intact by influencing his decision to buy, or not buy from you again. After all, it's a B2C environment.
6. Blogging can turn your website into a destination
Blogging is not just done for posting but for certain objectives. A good blogger doesn't ignore his readers as they take note of his writing seriously and that is what a business site is all about. It means garnering support for products listed on sale by fetching in the maximum visitors as customers. Certainly it's a colossal task you can make most out of it. A content will be adopted by both potential customers and local users if it is useful but identifying what type of reader floats in is also vital. Tailoring a blog for different visitors will attract more people but being natural means you get closer to them like in a live interaction.
People also like to see photos, videos and slides and not always text and a proficient blogger knows how to share these with interesting persons. These tactics do work in the company's favor as they catapult the interests of the audience. While doing regular update of events and weekly posts after planning for whom it directs is really a great thing. Themes based on local relevance of a casual nature are also exciting in the face of mundane subjects to give it a makeover, like sharing of local news, however, it must be useful. Once such ideas are taken care of, your site will surely become the reader's local choice.
7. Blogs can show and tell what are your products and services
Blog creation is thought generation as it motivates the mind of the reader to believe what's written is true through an interesting insight into the product described there. As we constantly update a blog, we are doing a sort of awareness campaign even when it comes to SEO listing although even updates have some solid countenance representing product and services apart from telling about their usefulness and importance. In this type of marketing, while visitors go through a blog, they also learn product use, safety criteria and why the goods are better than others. This way we are creating a sense of trust with the customers. Blogs also opens up a channel of communication to speak to the target audience directly. A blogger can put up deeper questions invoking the reader mindset and by welcoming queries and feedback. Once the reader goes by the advice of a blogger and finds it really helpful, chances are he will return back with a more attentive feeling so, responding to your readers' queries also forms part of trust for your brand. In fact, quality blogs showcase the benefits and USPs of your products, generating introspection as to why your customers need to invest time and money in your articles.It all depends how much trust you have developed with the reader in your information.
8. Blogs portray Brand story
Blogs are not simple information but useful content which although is an indirect selling concept serving as material for social media marketing, it forms the concept of parallel brand building also. Gone are the days of cold calling or home demos. Now as most people are hung up on Facebook, Pinterest, Twitter, these platforms have become the marketer's forum because we can find literally countless people thronging these sites, which is a powerful medium transitioning from awareness to consideration and then purchase. Once a viewer comes across an interesting blogged product, he may advertise its publicity to others or even purchase it. This process will inherit a sort of goodwill generation about the product and slowly, successive brand building will accompany because digital platforms have provided a ready-made network for capturing the interest of unlimited number of customers.
Brands that evolve into social conversations and become the talk of the day are far more effective than those which cannot. Visual storytelling is the best way to go about this and a polished blog can very much do that.
9. Blogs can be reused in different ways
Blogs are written to indirectly provide progression to the writer or his company. On monetary terms, blogs are meant to be informative and profitable. We can use them differently to attain these objectives:
1. Advertisement promotion: Blogging does create a good earning source.AdSense promotes advertisement business online and the advertiser can earn a good source of income for any website through a good blog. It is a rich pathway to income because you get paid for every click on the advert that is put up your site. When every time a visitor clicks on one of those adverts,Google will transfer some amount into your Adsense account which can run from a fe pennies to a maximum of about Rs. 1000.
2. Affiliate marketing: You have to promote someone else's ads through blogs on your siteand once a sale is triggered on your page, you get a good share of the sales and the percentage can run anywhere between 50% and 75%. A simple picture with a short punch line or some text block put by the corner side that people can click will help endorse the process. Affiliate links on your website also do the same and they can be pasted into your post. So hopefully you get more clicks and more money.
3. Reviews: Paid reviews are a favorable tool to attract high traffic as it involves charging people to list and put each review they have written for one of their products. Reviews need to be pragmatic and not submissive. Obliging reviews might harm your reputation so make sure to give reliable info to the reader.
4. Influential marketing: Famous bloggers have repute and once good traffic comes on their site, they can sell some space of their page to any private company for a charge or pay per click. This way of income will be more stable and if you get a good hit, more people would like to advertise on your space so you won't even need to promote it very much.
There are various ways to promote your work and generate income. Even by having a sign-up box for your mailing list can get more people through your blog and you will gradually have an incremental number of organic sign ups from targeted traffic. But for all this, avoiding gaffe and being constructive for an attractive blog is important.
10. Blogs support Social media activities
Social media has become a dominating part of marketing in recent years whilst more and more people are flocking internet. Because social platforms provide just the right cause for strategic marketing, it is necessary to have the right player in place to sell the change, that needs to take place. Writing a blog is one of the ways to ensure social media activities exhibit the type of business transformation required in company marketing process.
Here are the ways blogs support company marketing objectives through social media activities:
1. Target marketing audience: A good blog can trigger a number of queries online when it is targeted to certain viewers once directed at them. Questions asked like their business problems, interests and stress factors can help to provide answers to general audience in a better way. A blog can certain do this in an effective approach by being a platform where people can come and have solutions to their issues. Social networks can be covered using such information.
2. Generate thought: While influencing the mind of a person to something really takes effort, hats off to social media marketing which provides a ready audience to catch up with your primary awareness tools and share knowledge about your business idea. If you have launched a product or want to reach a broader audience, you can always use blogs to identify the product and create public opinion about it. It also provides education on how to solve business problems. By reading, watching or looking at your content, people going through your blogs can become your tentative customers.
3. Report on metrics: Metrics are important information that depics the nature of social marketing movement on sites like Facebook, Twitter, Pinterest and that data collectively can help boost the success metrics by identifying bottlenecks in the system. They can demonstrate the value of social media marketing within an organization and make a company more social. Key information like traffic to landing page, conversion rate and leads generated can help increase reach to more business needs.
4. Building link with different people: You can always build a communication line with the people and various communities you are writing blogs for. Once people bestow trust upon you, there can be more people drawing to your information and getting the best of customers on social media makes them more supportive to you by advocating your content, recommending it on other websites or even sharing it to write their reviews.
5. Sharing curiosity and interest: A social platform is a place to share your thoughts and feelings with your friends and relatives. Most people also express their emotions on this podium. For visitors on these who value discussions and are Facebook and Twitter freaks, they often purchase a product online and blogs help them out a great deal to seek clarification and answer to their curiosity level.
Indeed blogs enhance social media activities because they are intended to garner support for their subject arising out of emotional influence and strong communication behaviors.