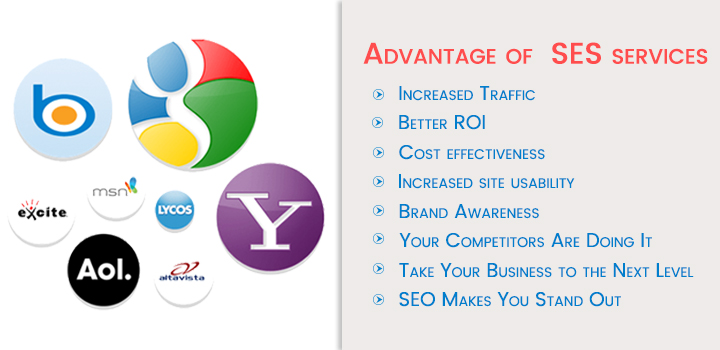 Search engine submission is an important part of web promotion. It is very effective when you need direct submission of a website to a search engine. SES is an integral part of website promotion the execution of which helps a website get increased rankings of a web page or website on search engine from a webmaster. There are two methods of performing search engine submission.
In the first method, one webpage is submitted each at a time using some popular webmaster tools like Google Webmaster Central or Bing followed by generating a sitemap file about your entire webpage links and a robot text file for Googlebot to read your entire webpage information. The sitemap file is in XML format to enable search engine web crawlers like Googlebot read this file to more intelligently crawl your site.
The second way requires submission of the entire site by just submitting the link of your homepage to a high number of search engines as much as possible. This type of search engine submission requires that the webmaster submits the website's home page and then the rest will follow other pages automatically after your site is listed in the database of the search engines and indexed by these search engines. This process is mass submission and gives greater chance to promote your web content.
It is practical to get search engine submission services for website promotion. These advantages are further enlisted here:
Increased Traffic: No traffic, no leads and if leads are zero, then no sales so gradually no business. There are many ways to increase traffic but one of them is by improving search engine results. One technique is by ensuring that your website placement is high on the Search engine result page on prominently ranked portals so that your website shifts to the top position on the Search Engine Result Pages. Gradually, your site has an effective exposure and good number of visitors who come searching for product information.
Better ROI: A Google site submission is the start to getting web traffic, from which you garner sales and profits. This is perhaps the first step which will open the doors of accessibility to your site in the market. Following comprehensive Google optimization and providing relevant external links of your site with a compelling website content will attract the attention of Google and human searchers and improve your ranking. Thus, a strong online presence will help your business get good return on investment at a lesser price.
Cost effectiveness: Getting a share of viewership on Google is always a reward because being on one of the most popular search engines is like heaven. SEO services to such sites are also cost effective as there are unpaid services to directing targeted traffic to your website free here. Since organic traffic is the most founded one, you do not have to pay any penny to list your site into such major search engines. However, Google Adwords can be paid for.
Increased site usability: Services relating to website indexing crawling and indexing become easy and in return, there is more traffic coming to your site. Search engines create these databases by performing periodic crawls of the Internet. They must weigh the value of each page and the value of the words that appear on it. If a person is searching for an important update about his software and you have the drivers, its highly possible based on your site's ranking that the enquiry will visit your webpage. This way, search engine submission allows good sites to be visible enough so that they don't lose their valuable information to public and become usable.
Brand Awareness: Search engine submission is a broader term and includes efforts to market your web content on different search engine platforms, the most common being Google. When a website is crawled and ranked on the top, it builds up brand value because people don't think of links visible down below. Often if repeated searches show the same website link, the same name will entice curiosity and create zest to visit that site.
Your Competitors Are Doing It: The main reason why people prefer their site submission on search engine is the visibility factor. If you feel amazed at how your competitor is reaping greater sales volume than you for the same product you are selling, then he might be using the SES channel. Certainly when you have your site discovered instantly by spiders and don't want to wait for the search engines to find them organically, the results are amazing. Perhaps, brand-new sites use this technique to reach sales target from day one on the internet.
Take Your Business to the Next Level: When we utilize SEO services, our sites reach out to potential market interface and exposed much strongly. Submission is a way to encourage crawling of the site through Google so that more traffic can be led to your site. While Google creates an index of words and locations to reach to the site when people are looking of desired information. This will get more leads of your product searches and evidently, the chances of a higher portion of people to buy your product.
SEO Makes You Stand Out: Search engine optimization is a vital tool in getting your website worldwide fame and publicity. Once you optimize your site for search engines and also improve the site's ratings, Google will look out for the site and you have increased organic traffic. Once it is visible to people, chances are it is more likely to be promoted on Facebook, Twitter, Google+ or other social media channels.
It is far quicker to explore your website using major search engines using their own crawling and indexing techniques once you have search engine submission and other promotional activities done like keyword placement, running SEO for more visibility, then it means how lucrative submitting a site to different search engines can be. If you want greater site publicity in more ways than one, then SES is the initial stride.